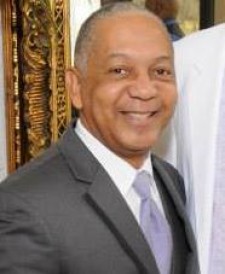 ChangeMyRate.com Hires New National Vice President of Loan Production
Long Beach, CA, June 22, 2017 (Newswire.com) - ChangeMyRate.com, a Mortgage Corporation (http://www.changemyrate.com) focused on originating mortgage loans, announced today that Nathaniel J. Beverly has joined the company as National Vice President of Loan Production, effective June 15, 2017. 
In his new role, Mr. Beverly will focus on Recruitment, Training/Development and most important ramping up our nationwide loan production.  He brings over thirty years of experience in Industrial/Organizational Development.  Fourteen of those years were spent implementing strategies, building and leading teams in the mortgage industry.  Mr. Beverly comments, "I am excited about the new opportunity with ChangeMyRate.com and look forward to building a phenomenal national team".
Jackie A. Graves, President said, "The appointment of Nate is another sign of our continued development within our company and our commitment to increase market share.  Mr. Beverly's Industrial/Organizational Development experience gives us an advantage in recruitment.  It was a big accomplishment for ChangeMyRate.com to land such great talent to implement our nationwide loan production and growth strategy for years to come".
About ChangeMyRate.com
ChangeMyRate.com is a full-service mortgage broker (http://www.changemyrate.com/about-us) which offers customers a wide range of quality products and services to suit their needs.
ChangeMyRate.com's understanding and experience in the Industry are unparalleled.
For more information on the company's notable achievements, services provided, key leadership or history, visit our website www.changemyrate.com.
Contact
Jackie A. Graves, President 
ChangeMyRate.com A Mortgage Corporation
Long Beach, CA 90807
562-981-7700
855-671-7700
jackie.graves@changemyrate.com
Source: ChangeMyRate.com A Mortgage Corporation