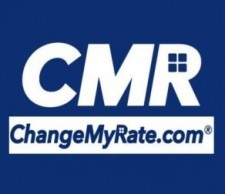 Longtime resident and mortgage professional of Houston, Robert McNeill, Jr. named Branch Manager
Long Beach, CA, February 21, 2017 (Newswire.com) - ChangeMyRate.com A Mortgage Corporation (http://www.changemyrate.com) the fast growing on-line mortgage company announced today it has opened the Branch Office in Houston, Texas.  The opening of this Branch location in the Great State of Texas has special meaning for the executive management who consider Texas a home state.  The Senior Vice President of Operations, John Salinger, mentions, "Texas is a singularly important market for us and as one of the fastest growing regions in the country, we are deploying every available resource to serve our borrower's in Texas."
The new office, which is located at 3200 Southwest Freeway, Suite 3300, Houston, TX 77027, the Phoenix Tower in Greenway Plaza will offer a range of quality mortgage products to borrowers in Houston and surrounding areas.
John P. Salinger, Vice President of Operations commented, "The dynamic online mortgage originator is very pleased to welcome Mr. McNeill as the Houston, Texas Branch Manager for the company. Salinger goes on to say " Robert McNeill brings to our Houston Office over 14 years of experience and knowledge, especially in the  FHA purchase loan arena.  He will be of great help to our clients and concurrently will develop and manage a team of Loan Originators who subscribe to our company creed of excellence in customer service with each client - one loan at a time."
The Grand Opening of the Houston area office adds an important component to CMR's nationwide expansion campaign which is rapidly expanding the company's ability to deliver unmatched customer service and borrower friendly loan products to the nation.
About ChangeMyRate.com
ChangeMyRate.com is a full-service mortgage company (http://www.changemyrate.com/about-us) which offers customers a range of quality products and services to suit their needs.
ChangeMyRate.com's understanding and experience in the Industry are unparalleled.
For more information on the company's notable achievements, services provided, key leadership or history, visit our website www.changemyrate.com.
Contact
Jackie A. Graves, President​
ChangeMyRate.com A Mortgage Corporation
Long Beach, CA 90807
562-981-7700
855-671-7700
jackie.graves@changemyrate.com
Source: ChangeMyRate.com