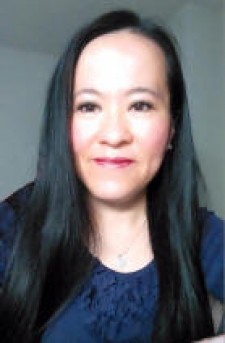 Mortgage professional Ten Duong named Branch Manager
LONG BEACH, Calif., July 6, 2017 (Newswire.com) - ​ChangeMyRate.com, the fast growing online mortgage company announced today it has appointed Ten Duong as Branch Manager of the Long Beach office located at 4320 Atlantic Avenue effective June 27.
The appointment of Ten Duong brings strong industry credentials to ChangeMyRate.com. The National Vice President of Loan Production, Nathaniel J. Beverly mentions, "What a dynamic and diversified talent." Ten Duong brings to the Management Team over 10 plus years of experience as an IT Administrator. In addition, Ten's 14-plus years of mortgage experience will be priceless.  ChangeMyRate.com is very excited about the toolkit Duong brings to the company. Her combination of skill is an asset to ChangeMyRate.com in this fast-paced world of finance and technology enabled business.
Ten stated, "I'm excited to be a part of this amazing team of professionals and look forward to working together to deliver phenomenal service to our clients."
ChangeMyRate.com continues to expand and is currently looking to fill a number of positions in its offices including loan originators and loan processors. If you are looking for a dynamic company, please visit http://www.changemyrate.com/careers.
About ChangeMyRate.com
ChangeMyRate.com is a full-service mortgage company (http://www.changemyrate.com/about-us) which offers customers a range of quality products and services to suit their needs.
ChangeMyRate.com's understanding and experience in the industry are unparalleled.
For more information on the company's notable achievements, services provided, key leadership or history visit our website at www.changemyrate.com.
Contact
Jackie A. Graves, President
​ChangeMyRate.com A Mortgage Corporation​
​Long Beach, CA 90807
562-981-7700
855-671-7700
​jackie.graves@changemyrate.com
Source: ChangeMyRate.com